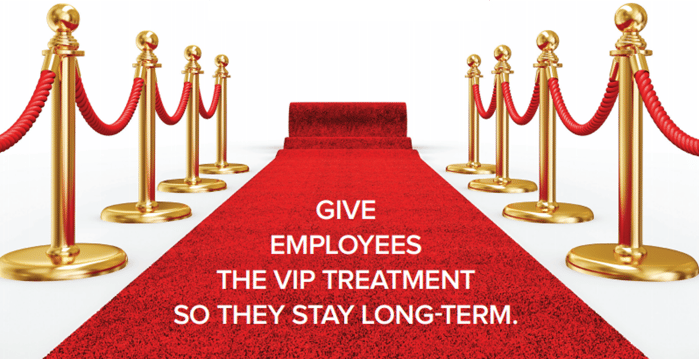 79% of U.S. employees would prefer perks over a pay raise. It's true.
Gone are the days when offering traditional benefits were enough to differentiate your organization. Today's workforce is an entirely new breed with a unique set of desires.
Luckily we've got employee-approved perks for today's senior care workforce - 32 perks to be exact. Make your employees feel like a VIP by picking your perks from this extensive list, including:
How to celebrate staff from day one (better yet - before day one)

Performance rewards employees love

Reducing employee financial stress without breaking the bank

Physical & emotional wellness ideas & more!
What is your organization doing to stand out? Download the free Big Book of Perks in Senior Care to attract top talent and fuel your employee engagement initiatives today!