Earlier this summer the World Health Organization declared employee burnout an occupational phenomenon.
Burned out employees experience energy depletion, exhaustion, job cynicism and reduced professional efficacy, often impacting mental health, job satisfaction and resident quality of care.
In this webinar, you'll learn:
Signs of employee burnout
Advice & resources for burned out employees
Proactive strategies to prevent employee burnout
Speaker: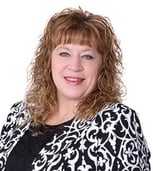 Lisa Fordyce
EVP, Enterprise Development
OnShift
Take the first steps to prevent burnout at your organization. Fill out the form today to watch this webinar at your convenience.