Turnover is a big problem in senior care. 40% of turnover in senior care happens during the first 90 days of employment. And the median turnover for CNAs is now 51%. Communities are struggling to keep their turnover statistics in check.
While these statistics are alarming, there is hope! Peter Corless, EVP of OnShift, will draw on his vast HR experience to explore the signs of turnover and how to help.
Join OnShift for part one of our two-part webinar series where we'll discuss:
How to measure & understand your turnover metrics
Signs your employees are about to turn over
Preventative strategies to reduce employee turnover
Advice & resources for high-turnover communities
Speaker: Peter Corless, EVP of OnShift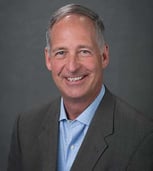 Are you ready to take the first steps to prevent turnover?
Fill out the form to the right and watch our webinar at your convenience.