50% of employees, at some point, have left their job to get away from their manager.
In fact, Gallup estimates that only 10% of working people possess the talent needed to be a great manager.
Our profile of an effective senior care manager can help ensure that you have the right people in leadership roles. Peter Corless, EVP of OnShift, will draw on his vast HR experience to explore the what it takes to be a manager in senior care.
In this on-demand webinar, we'll discuss:
The defining qualities of an effective manager
How to coach your team to be better managers
Advice & resources to help your management team
Speaker: Peter Corless, EVP of OnShift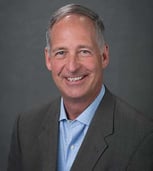 Are you ready to take the first steps towards helping your managers?
Fill out the form to the right and watch this webinar at your convenience.