Quick Tips For Making Job Postings More Timely
In order to fully tap into this newly created pool of talent, you'll want to make some simple (but necessary) changes to your current job postings.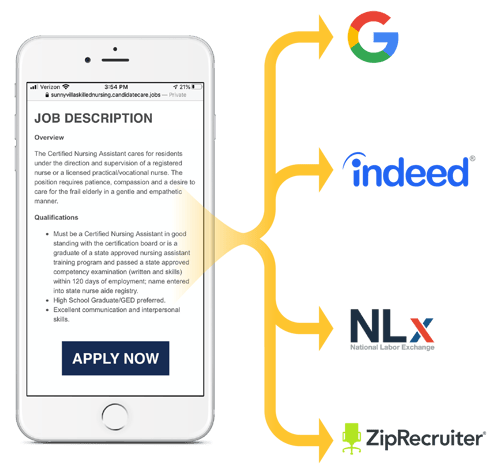 First, make it apparent that you're open to and actively looking for those displaced from their jobs by COVID-19 and that you can offer temporary and long-term positions - depending on both parties' needs. Applicants may feel hesitant to apply for a position if they feel you don't understood that they may leave once they are able to return to their previous job.
Next, paint a brief picture of a day-in-the-life for each position. Don't just include things like essential duties and minimum requirements, lead with the great reasons to apply for the position. Also note what, if any, training is required and if your organization will provide this training.
Finally, keep in mind that the majority of your applicants may have never considered a career in senior care. Show them why making this move could be one of the best, most rewarding things they could do!
Once your job posting is in top shape, share it on job boards such as Google for Jobs, Indeed, ZipRecruiter and US.Jobs, as well as across your social media channels. To get the most bang for your buck, create a single posting to advertise all temporary positions that you can "boost" on many of these job boards and social channels.