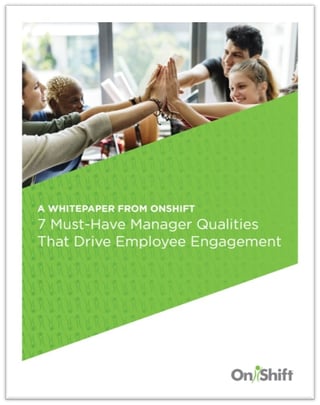 50% of employees, at some point, left a job to get away from their manager to improve their overall life. In fact, mangers account for at least 70% of the variance in employee engagement.
What does all this mean? Managers matter!
Our profile of an effective senior care manager can help ensure that you have the right people in leadership roles – the kind that foster engaged employees and drive the success of your organization.
Not everyone has what it takes to be a manager in senior care, but those that do are:
Resilient & adaptable in the fast-paced, ever-evolving industry
Fair & equitable with each member of their team
Committed to learning & growth, both their own and that of their staff
Download this whitepaper to learn the 7 must-have qualities that drive employee engagement and boost organizational performance.